-11%
FULL SneakerKit (BLACK)
€ 89,00 € 79,00 (including 21% VAT)
Shipping to the US? → Chicago School of Shoemaking
Shipping to Canada? → Lonsdale Leather
The Black soles are heading from the factory to us right now.
We expect to ship them around the 20th of December.
Depending on your location, you might receive them a few days after Christmas.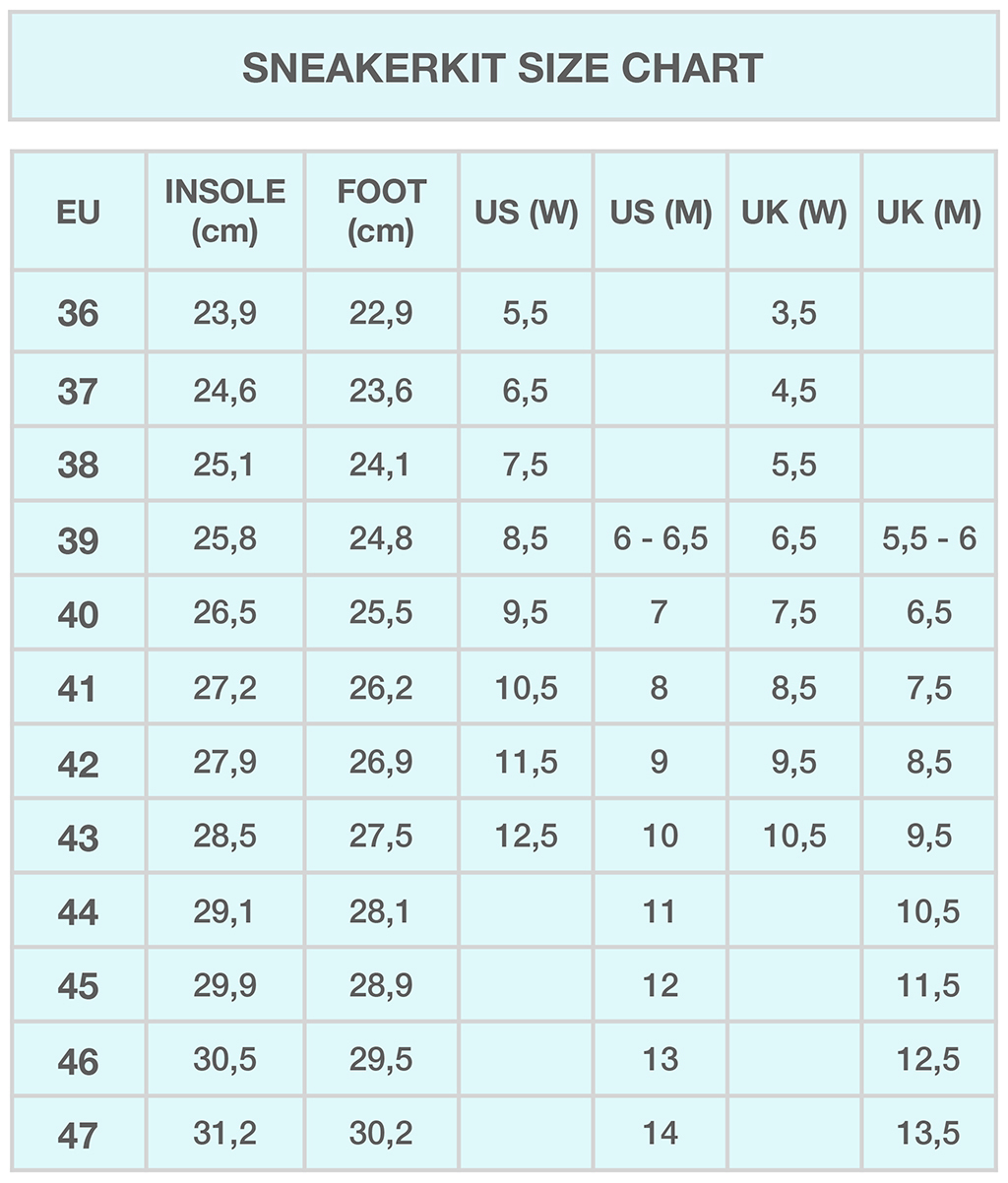 FULL SneakerKit:
- Soles + Insoles
- Needle & Thread
- 2 ft. Leather
- SK Hole/Eyelet Punch Pliers
- 50 Eyelets
Outsole:
- Pre-marked holes
- Extra holes: Super durable
- Thick rubber edge: Durable
- Thick sole: Comfortable / Durable
- 40% Natural rubber: Smaller carbon footprint
- Full size range: 36-47, no gaps between sizes.
- High back part: Extra support
Insole:
- ​​Fits perfectly into the outsole
- Ergonomic shaped footbed: Comfortable
- Arch support.
- High density PU: Super durable.
- Microfibre top layer.